Earle Seaton's career as an international lawyer took him from his native Bermuda to East Africa, the United States and the hallowed halls of the United Nations. He possessed sterling academic credentials, having earned, on top of his law degree, a    PhD in International Relations from the University of Southern California.
With his appointment in 1972 as Puisne Judge, he became Bermuda's first black Supreme Court judge, but he made his greatest contribution in Tanzania, where he opened a legal practice straight out of law school and rose to prominence as that country's legal adviser and United Nations representative.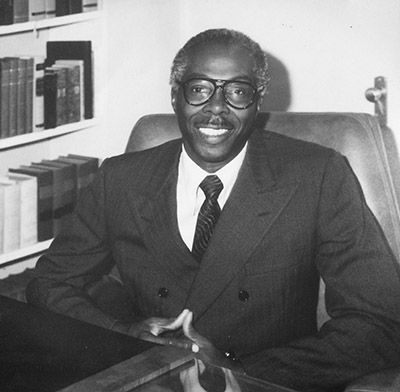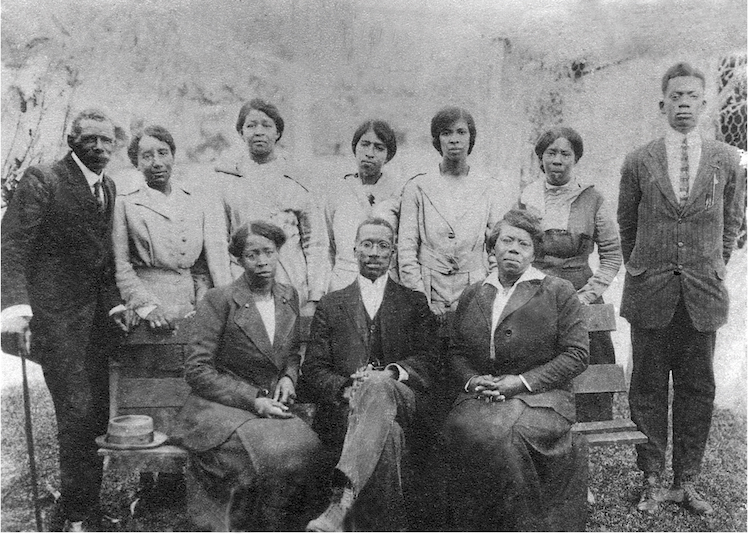 Teachers Adele Tucker, Matilda and Edith Crawford, and Rufus Stovell, who was also an AME minister, founded the Bermuda Union of Teachers in the graveyard of St. John's Church, Pembroke.
They were at a funeral of a teacher, the third to die in impoverished circumstances within a short space of time. They vowed then and there to fight for higher salaries for black teachers. Their mission would take decades. The BUT's first president was AME minister Rev. R. H.Tobitt. Edith Crawford was its first secretary and Adele Tucker, its first treasurer.
The fight for higher pay and better conditions moved into a new phase in the 1930s and early 40s when a new generation of teachers, among them T. Neville Tatem, F.S. Furbert, Arnold Francis and Kenneth Robinson, returned to Bermuda after training overseas. 
The BUT was the first union to register following the passage of the Island's first trade union law in 1946. In 1964, the BUT merged with the Teachers' Association of Bermuda, which represented white teachers, to become the Amalgamated Bermuda Union of Teachers, but subsequently reverted to its original name. The BUT is now the bargaining agent for all teachers in the government school system.
Pictured above: The first members of the Bermuda Union of Teachers in February 1919
Back row, from left: E. Scott Tucker, Miss Matilda "Mattie" Crawford, Mrs. Hetty Tucker Morrell, Mrs. Mildred Outerbridge Paynter, Miss Lauretta Smith, Miss Ida Hinson and Mr. Ossie Francis.
Front row, from left: Miss Edith Crawford, secretary; Rev. R.H. Tobitt, president; and Miss Adele Tucker, treasurer.

Photo: Collection of Dr. Kenneth E. Robinson. Courtesy of Mrs. Rosalind Robinson