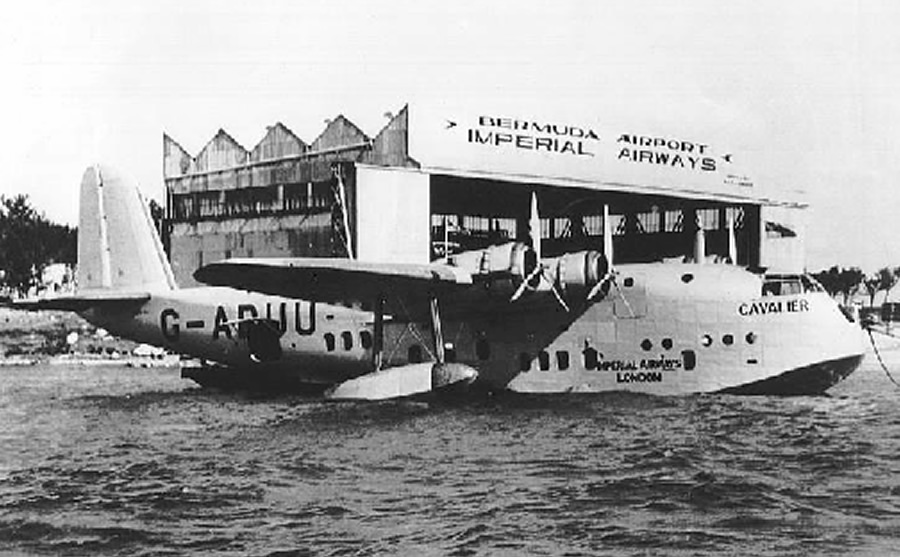 Imperial Airways' Cavalier at Darrell's Island.
Bermudians' passion for air travel took flight with the inauguration of the first commercial passenger service between Bermuda and New York.
On June 16, 1937, Imperial Airways flying ship Cavalier left Darrell's Island seaplane base at 10:35am—35 minutes behind schedule—for Port Washington, Long Island, New York, with 14 passengers and a crew of five.
Less than an hour later, Pan American's flying ship Bermuda Clipper took off from Darrell's Island in preparation for its first passenger flight in the opposition direction on June 18.
Cavalier's inaugural flight took five hours and 40 minutes and Bermuda Clipper made it to Port Washington in five hours and 47 minutes.
Bermudian globe-trotters never looked back.
Sources: The Royal Gazette, June 17, 1937 and Bermuda: Five Centuries by Rosemary Jones.