Born on July 22, social worker and civil servant David Critchley had a keen interest in tackling the ills of society, from racism to drug addiction.
He helped establish one of Government's success stories—the Child Development Project, an early childhood intervention programme. He was also instrumental in Government's decision to bring Canadian David Archibald to Bermuda in the 1980s to head a Royal Commission on drugs.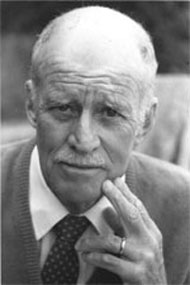 Bermuda's first permanent settlers landed in St George's on the afternoon of July 11, 1612 aboard the Plough.
They had set sail from England three months earlier on April 28. Led by Governor Richard Moore, they stayed on Smith's Island for several days, before making a move to St. George's.
There were 60 men, women and children in all, and under Moore's leadership, the settlers planted corn and tobacco and learned how to sustain themselves by fishing with nets and hunting hogs and wild birds.
Moore, a carpenter, oversaw the construction of the Island's first church, St. Peter's, as well as homes and forts, the latter to protect the settlers from attacks by the Spanish.
The new Bermudians were welcomed by Christopher Carter, Edward Waters and Edward Chard, the "three kings", who had remained on the Island since the wreck of the Sea Venture in July 1609.
Sources: Bermuda: Five Centuries by Rosemary Jones; The Ship that Saved Jamestown by Lorri Glover and Daniel Blake Smith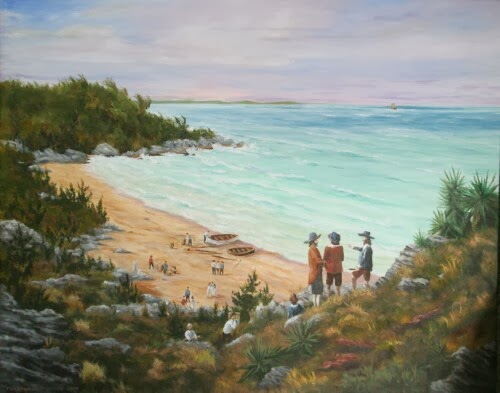 Early Bermuda settlers, painting by Christopher Grimes.