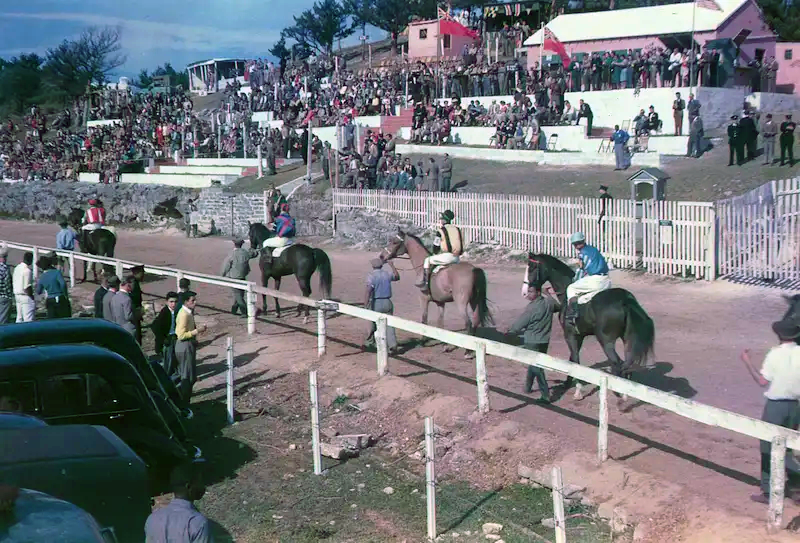 Photo courtesy The Bermudian.
Shelly Bay Race Course held its first race on a half-mile track laid out by a group of sportsmen—and the sport remained a popular attraction for a century.
Writing in Bermuda Journey William Zuill said wealthy fans paid four shillings a head to watch the races from a grandstand, while those on a tight budget paid a shilling for the privilege of watching the races "contentedly huddled in discomfort" from an area known as The Hill.  
Crown and Anchor and Bird in a Cage, which were considered "damaging to morals", were among the side shows at the track, but racing was always the main attraction.
Races, which were held from November through May, were popular with both locals and tourists. Horse racing continued until the early 1960s, when the race track, beset by financial and other problems, closed for good.