Bermuda's best-known and most influential architect of the 20th century, Wilfred Richmond "Wil" Onions was instrumental in developing the revivalist Bermudian vernacular style that came to define the island's architecture and inspire Bermudian architects long after his death.
Taking the traditional Bermuda cottage as inspiration, he designed graceful houses with large, well-portioned rooms and bearing his trademark features such as high, graceful chimneys and 'welcoming arms' staircases.           
His designs include some of Bermuda's best-known properties commissioned by prominent families. His most famous landmark is City Hall in Hamilton, although he tragically died before it was completed in 1960.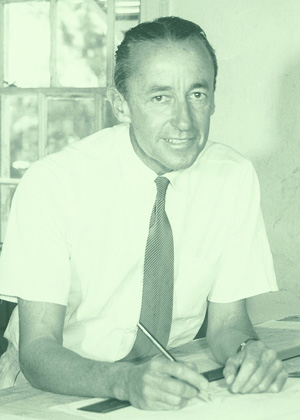 A new era in education began when The Berkeley Institute opened at Samaritan's Lodge on Court Street, Hamilton with 27 students. 
The school was the realisation of a dream that began 18 years earlier when businessman Samuel David Robinson invited five men to his new home, Wantley,  on Princess Street, Hamilton on October 6, 1879 to discuss the feasibility of opening a high school.
Six men joined the original five at a follow-up meeting on October 9. They established The Berkeley Educational Society and spent the next 18 years raising funds and gathering public support. The first headmaster was George DaCosta of Jamaica. He served in the post for 37 years. The founders were insistent on establishing an integrated school, but were unsuccessful. Berkeley became the leading high school for black Bermudians during the era of segregation. 
More than 140 years later, Robinson's home has fallen into a state of disrepair. Plans to demolish Wantley earlier this year led to a public outcry. Berkeley's board of governors is currently looking at options for saving the historic, but unprotected building from the wrecking bal

Eleven unsung heroes who should not be forgotten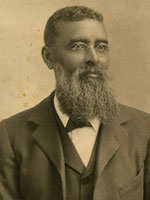 Samuel David Robinson - Berkeley was the realisation of his 18-year-old dream.