Central School had its official opening, ushering in a new era in education.  The event was front-page news. Governor Sir Thomas Astley Cubitt did the honours and those in attendance included Board of Education chairman Henry Watlington (later Sir Henry) and Member of Parliament Robert Crawford, who played a large part in getting the school established.
Built over six years, with a total price tag of £26,000, the two-storey building was state of the art, with 20 "large and airy classrooms with plenty of window space", an assembly hall, drinking foundations, and a capacity for 900 students.
Mr. Crawford said the school had typical Bermudian architecture, yet provided a modern touch. He urged students to make the most of their opportunities, but warned that "with privileges come responsibility".
The new Central School, which had taken in its first students in 1928, was formed from an amalgamation of four "overcrowded and badly housed" schools in Pembroke. Government purchased five acres of land on Glebe Road, Pembroke in 1925 and construction of the new building took place over the next six years. 
The first headmaster was Mr. C.A. Isaac-Henry. In 1934, he was replaced by fellow Jamaican Victor Scott, after whom the school is now named. Under Mr. Scott's leadership, Central School went on to play a leading role in the education of Black Bermudians. Its former students include premiers (Sir John Swan, Dame Pamela Gordon and Dr. Ewart Brown); lawyers and political leaders (Dame Lois Browne-Evans, Frederick Wade and Arnold Francis); union leaders (Ottiwell Simmons), civil servants and business owners.
For more about Central's beginnings, see our bios on Crawford cousins, Edith and Matilda, whose schools were amalgamated with two others to form the new Central School.
Source: The Royal Gazette, May 19, 1931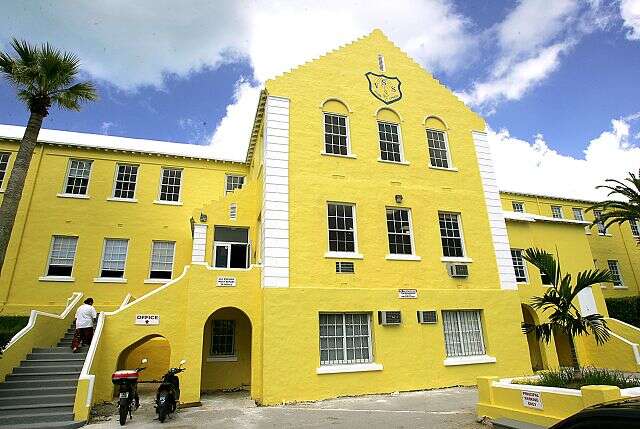 Central School today - now renamed Victor Scott School after its first headmaster.