E. T. Richards becomes Island's first black leader
December 29, 1971


On December 29, 1971, Sir Edward Trenton Richards (1908-1991) became Bermuda's first black leader, replacing Sir Henry Tucker. The previous year, Richards made history by becoming the first black man in Bermuda to be knighted.
He was born in British Guiana (now Guyana) and came to Bermuda in 1930 to teach at Berkeley Institute. He later became a lawyer and parliamentarian. He was first elected to Parliament in 1948, representing Warwick Parish.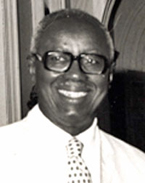 Richards was a vocal critic of segregation—he made his views known in the pages of the Bermuda Recorder, where he worked as associate editor during his years at Berkeley, and also in Parliament.
With the dismantling of segregation and the dawning of a new era, Richards became one of the first black members of the United Bermuda Party, after its formation in 1964.
Richards' election by his UBP colleagues as government leader to replace Tucker was unanimous and was generally well received in Bermuda and overseas, especially in his native Guyana, although some accused the UBP of window-dressing.
Richards received his own mandate when the UBP was returned to power in the June 1972 election.
During his tenure, Richards negotiated changes to the Constitution with the British Government, which resulted in the title of Government Leader being changed to premier. The Executive Council became the Cabinet, and Members of the Executive Council became Ministers and Member of Colonial Parliament (MCP) was changed to Member of Parliament (MP).
As a result, Richards became Bermuda's first Premier. During Richards' administration, Bermuda was rocked by the murders of Police Commissioner George Duckett in 1972, and Governor Sir Richard Sharpies and his ADC Hugh Sayers and supermarket co-owner Victor Rego and his bookkeeper Mark Doe in 1973.
He also had to contend with dissatisfaction from black UBP MPs who were frustrated at what they saw as a lack of progress for blacks, and formed a Black Caucus.
Richards resigned as Premier on December 29,1975 and was replaced by Deputy Premier John Sharpe.
---
Source: Peaceful Warrior—Sir Edward Trenton Richards By J. Randolph Williams
Born this month
Dr. John Doehn Stubbs

December 18,1932-June 7, 1994
Surgeon, UBP parliamentarian and Cabinet Minister

Dr. John Stubbs is almost always linked to a landmark law that has come to be known as the Stubbs Bill. The Stubbs Bill abolished an earlier law that made it a crime for homosexuals to have sex in the privacy of their home. Stubbs piloted the bill through its rocky passage through Parliament in 1994.

His success at getting the controversial bill passed capped a political career that began in 1965 when he helped to get the fledgling United Bermuda Party off the ground. He was the UBP's first chairman and was one of 40 parliamentarians who were members of the so-called "Class of 1968" after they won seats in Parliament in the historic May 22,1968 election.

Stubbs was respected by politicians of all stripes for his intellect, his energy and his vision for racial harmony, and for the role he played in helping to shape the future of Bermuda during its evolution into a modern society after centuries of racial inequality and undemocratic government. As far back as 1976, he came out in favour of independence for Bermuda, saying "it would help us wipe away the cobwebs of our racially separatist past".

His interest in medical matters extended beyond the operating room and brought him to the attention of leaders outside of Bermuda, among them U.S. Senator Edward Kennedy. Stubbs is also credited with introducing laparoscopy surgery to the island.

The son of Josiah Alpheus Stubbs and his American wife, Helen Haker Doehn, Stubbs was born and raised in Shelly Bay, the second of three children. He attended Whitney Institute and Saltus Grammar School.

In 1949, he won a Bermuda Government Scholarship to attend McGill University in Montreal, Canada. He earned both his undergraduate and medical degrees at McGill, the latter in 1956.

In 1957, he won the Rhodes scholarship for Bermuda and entered Oxford University in England, where he did additional studies in research and neurosurgery. In 1960, he returned to McGill to begin training to become a surgeon. He returned to Bermuda in 1965 where he established his surgical practice and became part of a new generation of Bermudian surgeons.

Stubbs' interest in politics began during his student days in Montreal. He joined the UBP on his return home and became part of the inner circle that planned party strategy. He was a member of the UBP delegation to the 1966 Constitutional Conference in London that laid the groundwork for Bermuda's new Constitution and the two-party system. Two years later, in the May 22 election that started the UBP on its 30-year course as Bermuda's ruling party, he and running mate Gloria McPhee won seats in Hamilton West.

In 1971, Stubbs took a sabbatical from politics and medicine to take a master's degree in management at the Massachusetts Institute of Technology (MIT). During his year at MIT, he served as a temporary consultant to U.S Senator Edward Kennedy's Senate sub-committee on heath. Five years later, he led a team of doctors to Afghanistan to assist the government with the reorganisation of its health care system.

Stubbs continued to practice surgery during his years in Parliament and was actively involved in the medical establishment. In 1971, he was a member of a team of four surgeons that performed the first hip replacement operation at King Edward VII Memorial Hospital (KEMH).

He was head of the medical staff in 1973 when KEMH received full accreditation from the Canadian Council on Hospital Accreditation for the first time. He became a pioneer in the organ transplant field when he harvested kidneys from a patient who had just died and had them flown overseas for transplant. It laid the groundwork for a partnership with Boston hospitals that put Bermudians in line to receive life-saving organ transplants.

In 1976, Stubbs lost his seat in Parliament and was subsequently appointed to the Upper House. He was re-elected to Parliament in 1980, representing Paget East. Earlier that year, Stubbs was promoted to Cabinet, serving as Planning, Housing and Environment Minister under Premier David Gibbons.

In 1983, as Bermuda entered the computer age, Premier John Swan transferred him to a new ministry—Industry and Technology. Stubbs resigned in 1984 because of the pressure of running his surgical practice, although his appointment as chair of the Board of Telecommunications allowed him to continue to have an input in policies affecting the new ministry.

By the late 1980s, he was boning up his medical skills by taking a course in laparoscopic surgery in Germany. A German surgeon and expert in the field later joined his practice.

In January 1993, after a night of severe back pain, he was admitted to KEMH, where he was diagnosed with inoperable prostate cancer. After surgery and radiation at a Boston hospital, he returned to Bermuda in time to take part in the budget debate in the House in February.

By December 1993, he was inspired to lead a campaign to change the island's homosexuality laws after having to listen to a gay-bashing sermon at a funeral. By May the following year, he had marshalled his forces and brought a Private Member's Bill to the House. It meant MPs were free to vote according to their conscience and did not have to toe the party line. On May 13, 1994, despite strong opposition from religious groups, Parliament approved it by a vote of 22 to 17. A month after that victory, Stubbs lost his battle with cancer.

Source: The Renaissance Man—The Life and Times of Dr. John Stubbs Compiled by Robin Stubbs, Andrew Bermingham and Barbara Fullerton.

> Check out the bios of the "Class of 1968" members Sir Henry Tucker and L. Frederick Wade.

---

Previous Bermuda Biographies home pages by month:

In the
News
- Bermuda goes to polls
- Arts Council awards
- Facelift for museum
- Christmas celebrations

Wade bio added
Former PLP Leader L. Frederick Wade is the latest figure added to Bermuda Biographies.

> Read his biography
Bermudians will go to the polls on Tuesday, December 18. It will be the 11th election for Bermuda since the adoption of the two-party system and full universal adult suffrage since 1968.
Premier Ewart Brown is seeking a third term in office for his ruling Progressive Labour Party. Opposition United Bermuda Party, led by Michael Dunkley, is hoping to win re-election after being out of power for nine years.
For more about the evolution of Bermuda elections and parliamentary democracy, see bios of W.L. Tucker, the father of the franchise bill, Sir Henry Tucker, Bermuda's first government leader, and L. Frederick Wade, who laid the groundwork for the PLP's first victory in 1998.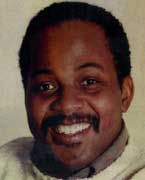 Arts Council
honours nine
Filmmaker Errol Williams (above) and artist Gwen Cann,who both died earlier this year, were honoured posthumously by the Bermuda Arts Council for their contribution to the arts at a ceremony at the Bermuda National Gallery on November 29.
Other awardees were musician Milt Robinson, entertainer June Clarke Caisey, music teacher Olivette Burch Morris, and gombey costume maker Janice Warner Tucker, who were recipients of a Lifetime Achievement Award. Cann, a former teacher and principal, was also a Lifetime Achievement awardee.
Mr. Williams, drum school teacher Eddie Ming and Dr. Edward Harris, executive director of the Bermuda Maritime Museum (BMM) received a Founder of the Arts Award, while gallery owner Colin "Dusty" Hind was given the Patron's Award in recognition of his support of the arts over the years.
Williams' documentary When Voices Rise… chronicled the story of the 1959 Theatre Boycott, which dealt a fatal blow to segregation. It premiered at the 2002 Bermuda International Film Festival, winning the Audience Choice Award.
As BMM executive director, Dr. Harris has presided over the expansion of the museum, mounting permanent exhibits about Bermuda's maritime and defence heritage, slavery and its connections with the Azores.
Harris, an archaeologist and historian, also led the 25-year restoration of Commissioner's House, which now houses some of exhibits.
Caisey, a singer, and Robinson, a guitarist, are veteran entertainers whose careers took off during tourism's heyday. Ming has introduced countless youngsters to drums and percussion while Morris did the same with the piano.
The Bermuda Historical Society Museum, which shares a building with the Bermuda National Library in Par-la-Ville Park in Hamilton, is about to undergo a major revamp.
It will close on December 21 for two months of renovations. The first phase of the renovations was completed in early December with the opening of the Colin Benbow Gallery, but Society President Andrew Bermingham said the closure was necessary to allow the bulk of the work to be completed.
He said the Museum has been in the same location for 50 years and has never had an upgrade. As Bermuda prepares to celebrate its 400th anniversary in 2009, it seemed like the perfect time to give it a new look, he added. The museum will reopen on March 1.
St. George's was all lit up and at its holiday best on Friday, December 7 for the Bermuda National Trust's Annual Christmas Walkabout.
Hundreds strolled through the old town and wandered in and out of the old town's historic properties.
With its music, readings, people in period dress, holiday treats and ambience of Christmases past, the walkabout has become one of the Island's most-anticipated events of the season.
November was also a time of celebration for the Trust. Members and supporters marked the 50th anniversary of Verdmont Museum in Smith's, off Collector's Hill, with a series of heritage activities held over several Saturdays and culminating in a folklife festival and concert on November 20.
Verdmont, an 18th-Century house which is filled with priceless Bermuda cedar furniture and other antiques, is open to the public Wednesday to Saturday from 10 a.m. to 4 p.m., November through March, and on Tuesdays as well from April through October.